Military Equipment Museum of Saaremaa helped to make the film "Tuulepealne maa" by strength and brain.
Team of Equipment Museum that took part in the movie 07.01.2013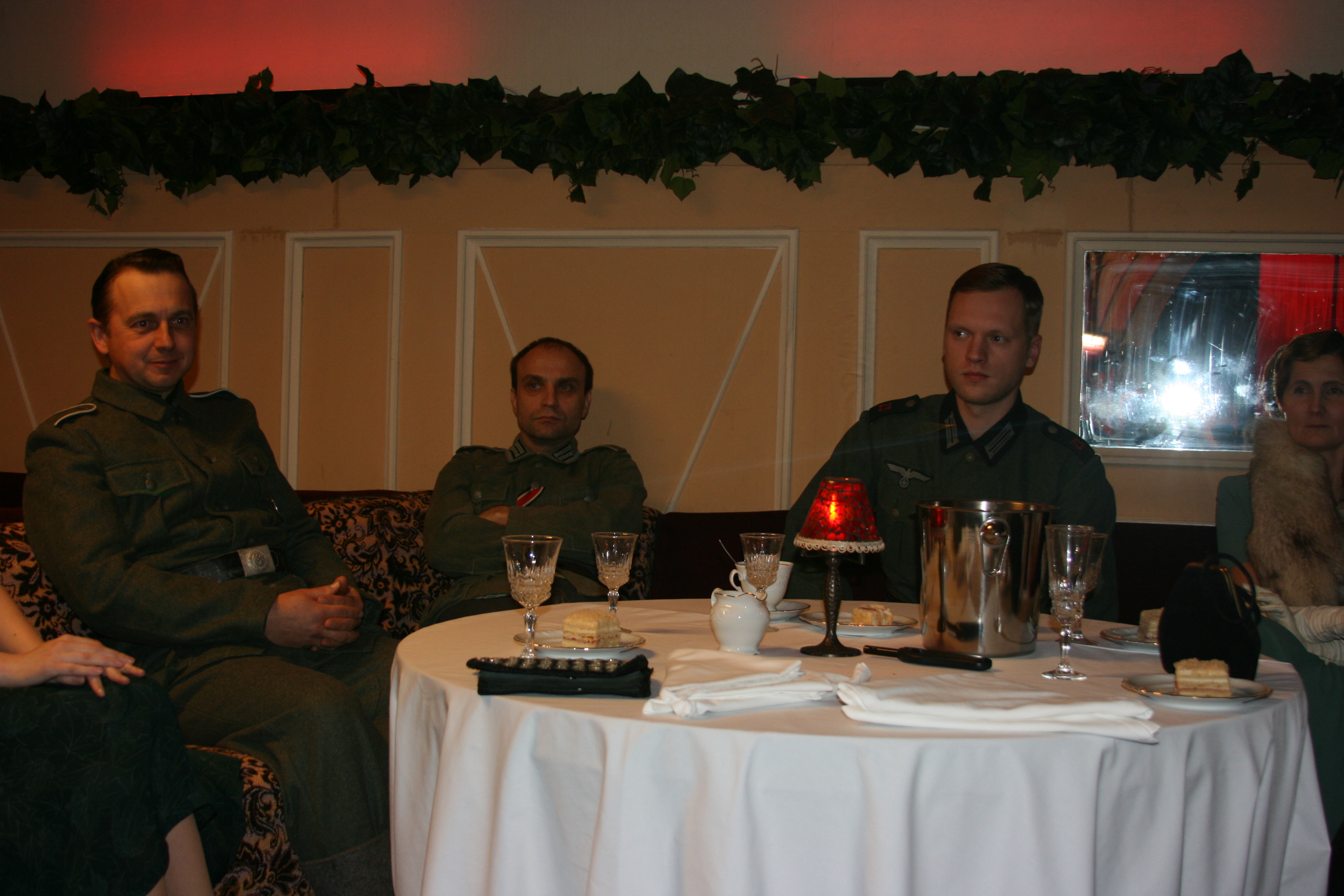 TOURISM TRADE FAIR 2013

Saaremaa Sõjavara Selts (Military Equipment Museum of Saaremaa) is holding international history days in Saaremaa from 29 to 30 September: AUTUMN 1917
95 YEARS SINCE WORLD WAR I ARRIVED IN ESTONIA
Saturday 29 September
10.00 – 13.00 Conference in Orissaare cultural house
1. Opening the history festival – Introduction. Siim Õismaa (Estonian War Museum)
2. World War I in Saaremaa – German literature. Raul Salumäe (Saaremaa Museum)
3. The sea battle in Suur väin (Big Strait) and the sinking of the armored ship "Slava". Hanno Ojalo (Estonian Academic War History Union)
15 minute break.
4. Operation "Albion" and battles on Väinatamm. Hanno Ojalo
13.00 Lunch
13.30 A trip to Saaremaa Museum. Raul Salumäe
15.30 A trip to Sõrve
16.15 – 18.30 Sõrve Military Museum – Coast guard defensive outposts. Tõnu Veldre
In Orissaare culture house:
20.00 Coast guard defences of Saaremaa (in Russian). Juri Maltsev
20.30 Cinematic – documentaries of the World War I
20.45 – 23.00 Movie: "Moonzund" (in Russian)
14.00 -18.00 Free visiting day in Military Equipment Museum of Saaremaa (Saaremaa Sõjavara Selts)
Sunday 30 September
11.00 – 11.30 Battle exhibit SÜGIS 1917 (Autumn 1917)
The battle of WWI in Saaremaa is performed by different war museums.
11.30 – 12.00 Parade of the performers (marching from the battle)
12.00 – 12.30 Ending
The festival is free, everyone is invited!

During the event Orissaare Gymnasium Hostel offers accomodations for 9.-€/ per night!